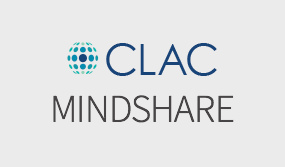 CLAC's mission is to "explore the use of information technology in the context of liberal education and to serve as a forum for the exchange of ideas among its members." To serve this mission, the CLAC Mindshare Program brings together staff from member institutions to engage in short-term collaborations to explore topics of mutual interest.
Process
Schools that are considering a Mindshare may suggest ideas, offer expertise, or solicit requests for help in organizing a program by posting to the CLAC-general list. Once institutions have found partners and worked together to develop a project idea, one school should be identified as the host, and the host school should submit a proposal to the Board by emailing the CLAC Conference & Program Coordinator and outlining:
The project title

The need that the Mindshare Program would meet

Names and roles of the individuals who will organize the Mindshare

List of schools interested in participating

Proposed dates and schedule

Proposed Budget

Anticipated outcomes
The Board will evaluate proposals as they are received and will make awards based on the merit of each submission as it attempts to address the goals of the program as stated above. Presuming CLAC has funds remaining in its budget, for accepted proposals, the CLAC Board will approve an amount (up to $5000), which will be reimbursed to the host school for expenses incurred hosting the Mindshare.  The Mindshare program will not cover guest attendance travel costs. However, should an outside trainer or speaker be part of the imagined program, CLAC's contribution could be used to cover the institution's costs for travel/stipend, etc. for the speaker.
Institutions hosting  a Mindshare program will be required to present the results of the exchange at the next annual CLAC meeting.
Assessment
The Board will evaluate the CLAC Mindshare Program annually. Recommendations and modifications will be made to the program at that time based on participant feedback and funding availability.
If you have questions
Contact the CLAC Conference & Program Coordinator at programs@liberalarts.org or any Board Member